Dedicated Server
Dedicated Server
A Dedicated Server can be identified as a whole server rented without sharing with anyone. Here client leases an entire server.
Dedicated Servers give you full control over Operating System and Hardware. When it comes to Web hosting business, a dedicated server can typically act like a rented service. In Webhosting services, the user rents the server, Internet connection, and software from the Web host.
Dedicated Server cost more than comparing to Shared hosting as stated above here you rent entire server without sharing with anyone. If we have more traffic on our website and don't wish to deal with security-related issues then dedicated server is must for our website. One can select the dedicated server location depending on website need and on traffic location which avoids connectivity issue.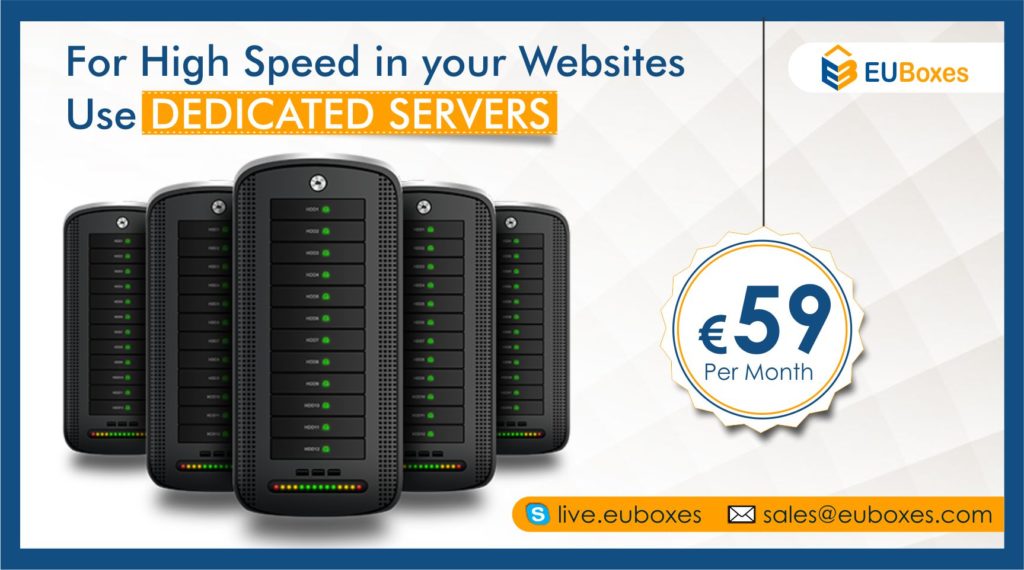 When it comes to managed dedicated server hosting here Webhosting companies help you to manage your server, by performing regular administration duties, such as initial server setup, patching, anti-virus, security scanning, monitoring, and more. Here a fully managed plan is more expensive than a normal dedicated server hosting.
To get more idea about Dedicated Server kindly visit Euboxes.com where you can get fully managed dedicated server hosted in Europe.