Email Marketing- Effortless and Cost Effective Process!
Email Marketing- Effortless and Cost Effective Process!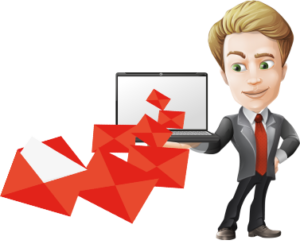 Email Marketing: 
Email marketing immediately brings more options for your business with a great return on investment.
Social media marketing is gaining their importance and increase their growth by publicizing their services. Email marketing has its own charm and impact still. Email marketing can be used for many terms such as for engaging clients, branding, generating traffic, and helps to drive revenue. 
Reasons for starting an Email Marketing Campaign:
1. Email Marketing- Cost Effective way!
The foremost advantage of Email Marketing is its cost-effectiveness. No such printing cost, no fees, no advertisement rates. Email marketing is as much as affordable than SMM with no premium access for sending emails.
2. Communication way –
Most of the companies choose email as there way of communication for receiving a promotion and send their following templates through email.
3. Easy to start:
You don't require a vast team in order to send a mail. With fancy emails,  videos, images you can impress your customers by offering them in the much simpler way.
4. Control over Targeted Audience:
With Email marketing, you have more control over the targeted audience.  You can find out the metrics for the one who have read or can have the demographics of the lead data.
5. Strong- Customer relationship:
There is no better way other than email marketing to reach to your targeted customers. After, sending the template with just click users can easily get subscribed with your services.
6. Eco-friendly Option:
A more eco-friendly option how? With electronic mail, you save paper, trees. What's better than that!
Ps: Email marketing is nearly used by many for generating great revenue from targeted customers.  With this, you get to know the insight of customer's behavior and their interest. There are several email marketing tools to monitor your customer's interest which more likely to be forthcoming.
6 Steps to Remember for Email Marketing: