Green WebHosting- Be ready for Eco-friendly WebHosting!
Green WebHosting- Be ready for Eco-friendly WebHosting!
Green Webhosting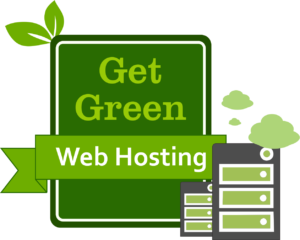 Green Web hosting or eco-friendly hosting requires green technologies to reduce the harmful effects of human on the environment.
Basically, Green hosting includes carbon Offsetting, energizing the DC with renewable energy, by planting trees as to conserve the energy. Green hosting makes effective use of environmentally safe products, which focuses on their consumers and their connection with the environment.
Green hosting utilizes green marketing, choosing green web hosting makes you so popular in "going green" term. You can advertise the fact that you are the one among the green web hosting company, by explaining how you are protecting the environment through using a host that powers servers using solar energy, which will help you in greater business revenue.
Adapt environmental change with Green web hosting:
When you choose green Webhosting, you prefer to protect the environment. A Web server produces tons of Co2 in the environment which causes a great harmful effect on the environment. Suppose there are millions of websites to be online at a time i.e a web server is continuously running. Indirectly, you are too responsible for the drain of environmental resources. Eco-friendly hosting ensures that some of all that energy consumptions come from the renewable source.
Benefits of Green web hosting:
✓ Support nature, by reducing the emission of co2 or greenhouse gases so next generation will enjoy the benefits
✓ Cost saving
✓ Environmentally friendly business options

✓ Renewable energy is generated through natural resources. It is naturally 're-usable'.

Green Webhosting is the eco-friendly option with affordable pricing, you can set up your own solar panels for powering your servers as the green energy source. You can eventually save money and henceforth green hosting does not cost much more than traditional hosting.
Keep your web hosting eco-friendly while keeping your business online and available without causing any harm to the environment.