Get Digital Marketing Analytics out!
Get Digital Marketing Analytics out!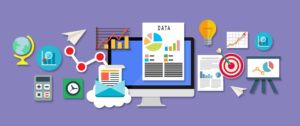 Marketing analytics in real-time allows you to determine what is the best use of your resources and get the most out of it.
Digital Marketing is half done without digital analytics. We can see an upsurge in the social media and digital marketing data. Their tools are the prime lead to interpret what a customer actually wants and what they feel about the services.
Marketing over the digital medium but without any analytics report is a big problem. Analytics helps you to understand your customer needs better. This perception you can use for improving the quality performance of your business.
• Get the Picture of what Customer needs
Knowing exactly what your customer needs is the most essential part of every successful business. Providing the services which your customer's don't need is of no-use. Data is extremely important to let know the engagement of the targeted audience. With analytics, you can easily analyze the demographics of the customers, their location, likes, dislikes etc.
• Change for the Better
As soon as the data is analyzed, now you can improve your data and find out the way for more engagement. Use the A/B testing method for comparing and determining which variant is better. Identify the customers who are more likely into your offerings and find the ways out to maximize the profit.
Digital Analytics help you to discover more about the important information which can help your business to reach at peak, making your customer happy too.
Top benefits:
>> Decreased Cost
>> Increased efficiency
>> More accurate prediction of customers needs
Digital Marketing Analytics- Improve and optimize your marketing performance.