Importance of Servers!
Importance of Servers!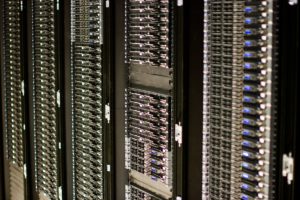 Importance of Servers:
The question arises whether you need servers or not? Let it be a small business or a large, you will require Servers. You are into a digital world where the importance of branding and marketing has/have a great significance.
For each and every business occupation, the online presence necessity is must and there come servers to play its role. Each business for its growth need their online presence and for that, they need a proper Servers to operate their websites. In this digital world essence, the server demand is growing rapidly say Server with great specification with a low budget, that fits according to their requirement.
There are various kinds of server hosting services say Dedicated server, VPS, and Shared Servers.  Hosting requirements depend upon the business totally. The most Secured and reliable hosting servers are the Dedicated one. If you need not want to share your servers with anyone, the dedicated server hosting is the safest and finest option for you, (but you need to keep your costing more).
It will give you an extra benefit of speed.  In case you are sharing your website, which is hosted on a shared server. Be ready because you are going to compete a lot with other websites for resources on the same servers.
Security Norms?
Most of the business managers doubt about Hosting services. Whether to go for physical servers or cloud-based servers? Depending upon the data requirements you should choose between the on-site servers or hosted one. Take care of a few things such as the backup scripts running properly? How much are the chances of becoming slow of your websites? How about the bandwidth and space?

"A server is exceptionally essential in providing all the necessary services that are needed across a network. Be wise in choosing so."