Server Monitoring, this is it!
Server Monitoring, this is it!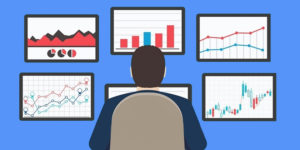 Server Monitoring is primarily an obstructive measure for the detection of issues. Monitoring of the server system resources like Memory consumption, CPU Usage, Disk Usage is analyzed, which will help you better to know about the capacity for better user experience.
We have already dealt with the terms server management, its importance, and benefits. But how about the Server Monitoring! Do we know that the data we hosted on the server is safe and secure? Is the monitoring of the server is done on a regular basis?
Why So Important?
Tired of Downtime? You never know what causes downtime to your website! Instead of paying extra cash to get the data back up, you can easily detect with the help of server Monitoring and find out issues before they evolve into something major.
Causes of Server Downtime-
◘ All the important parameters and characteristic of the servers are visible on the screen.
◘ Monitoring of both software and hardware components are done. Any change in the condition of the server is reported.
◘ If a critical error is detected then a message will be immediately sent for maintenance mode
◘ With Server Monitoring you can easily monitor your website, to get alerts as soon the error is detected. Website update is done automatically if not working properly.
◘ At the start, you need to invest in server monitoring but later that investment will save you from forthcoming issues that might cost you more money. Better to invest before which ensures the website uptime "Always"
Conclusion: Investment in Server Monitoring is always profitable. Server Monitoring makes easy for websites to run properly and identifies the dead links and errors, which causes downtime. Continuously scanning of servers are done to avoid any failure that can cause harm to the Server.