Social Media Marketing- Any time of day!
Social Media Marketing- Any time of day!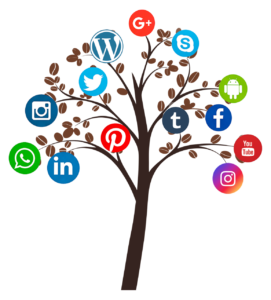 Social Media Marketing-
You always hear about social media and too with promotions? From seeking connections to communicating social media left a great impact on one's mind. Social media marketing is now one of the most important features of the digital marketing. Let it be any business, digital marketing provides extra benefits that help to provide information extending to various customers. 
Posting your content over social media apps, help you to achieve amazing growth and serve your customer at the higher level. Target your right customer engage them with the right content, attract more customers and create a great branding image. 
If you have great content, inbound linking of your websites, but no social media promotion then?  You will be lacking behind from the one who is already promoting their services through social media, Which helps them to generate ten times as great revenue to reach out to a bigger audience.
Aware of posting relevant content to specific Social Media Apps for marketing :
Social Media Impact on Business:
✔ A great platform to let people know about your business digitally through a different promotion technique like an advertisement.
✔ Get instant information on what is happening around you and into the world.
Merchandise your business:
✔ Foster your brand name
✔ Appraise about your services
✔ Find what your customer things
✔ Engage new customers
✔ Boost customer relationship
PS: Social media services are far easier to use. But more important is to be aware of the risk it can cause. Get the best strategies out and avoid getting involved in serious stuff.
"Let your business speak through digital ways not you"